When I got home yesterday I read that Morris Chapman has announced his resignation as the head of the executive committee.  I was not shocked by this news.  Nor, I expect, was anyone else.  The real news in my mind comes as this story is added to the events of the past few months.  Chapman's resignation combined with that of  Rankin and the ouster of Hammond means that there are 3 SBC entities with no top leader. Because of the state of the convention I thought I'd share my thoughts
In many ways I am the average under 35 Southern Baptist minister.  I have been in ministry for 12 years all in small churches.  I am seminary educated.  I have no ambition to ever preach the convention sermon, but I do want to see the Southern Baptist Convention be the best it can be. All I want is to bring glory to God in whatever position He puts me.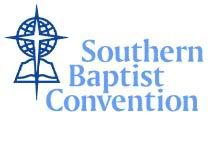 I obviously am a blogger, but I don't have a wide reading.  I probably never will.  Even so, I don't feel disenfranchised.  In fact I feel very welcome within my convention.  It's even possible that because I'm one of the 15% of non-grey-hairs at the convention that my voice gets heard a little more.
Now that I have established my averageness as a young Southern Baptist.  I'd like to offer some commentary.
First, I don't want to dismiss the hand of God in our entities.  As I think about individuals, I don't want to assume that anything other than the will of God is involved in their decisions.
It seems that the takeaway from looking at the state of our convention is this: change is coming, like it or not.  The fact is, soon we will have different people in charge of both mission boards and the executive committee.
I recall Daniel Akin saying that electing the GCR task force will one day be seen as a watershed event.  At this point that is still a question mark.  The work of that body is yet to be seen. (and you can read my thoughts here) To me it seems that the real beginning of change was the 2006 convention in Greensboro.  That year the convention spoke pretty clearly about its feelings toward the status quo.  I believe that at that point many convention goers were beginning to feel disenfranchised.  The reason it worked out as it did is, I suppose, unfortunate for Ronnie Floyd.  People were feeling that the god-ol-boy network was in full force and their options were not real options.  The vote was less of a vote against Ronnie Floyd as it was a vote for the Cooperative Program.  I believe that the average Southern Baptist (e.g. me) knows that the CP is the tool that has allowed us to become the world's greatest mission sending organization.  The candidate Ronnie Floyd, with his church's very low CP giving, demonstrated that maybe the good-ol-boy network had the network in mind rather than what is best for the convention.
I don't want that to sound overly cynical.  In reality I don't believe there was some grand conspiracy to control everything in the convention.  But I do believe that people who hold influence trust their own judgment more than the convention at large.  So they simply put forth a candidate and hoped for a rubber stamp.  When that didn't come in 06, it sent a message.
So what is the takeaway from all this.  There will be new leadership in the NAMB, the IMB, and the executive committee.  (And Rainer has only been at Lifeway about 4 years)  And so, regardless of the recommendations that come from the Great Commission task force, change is coming to our convention.
Tomorrow - My Prayer for the convention
As always, I welcome your thoughts.