Maybe because it's so cold the energy from the creative part of my brain is being diverted to the part that keeps me comfortable. Or maybe I feel like I should be hibernating
Here's this week's high so far.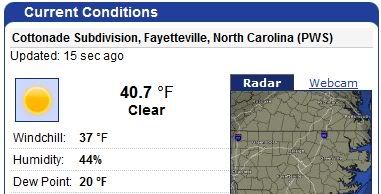 I Probably should have called this post "Jeremy Complains about the Weather"